Lost Mary BM600 Disposable Vape: A Premium Experience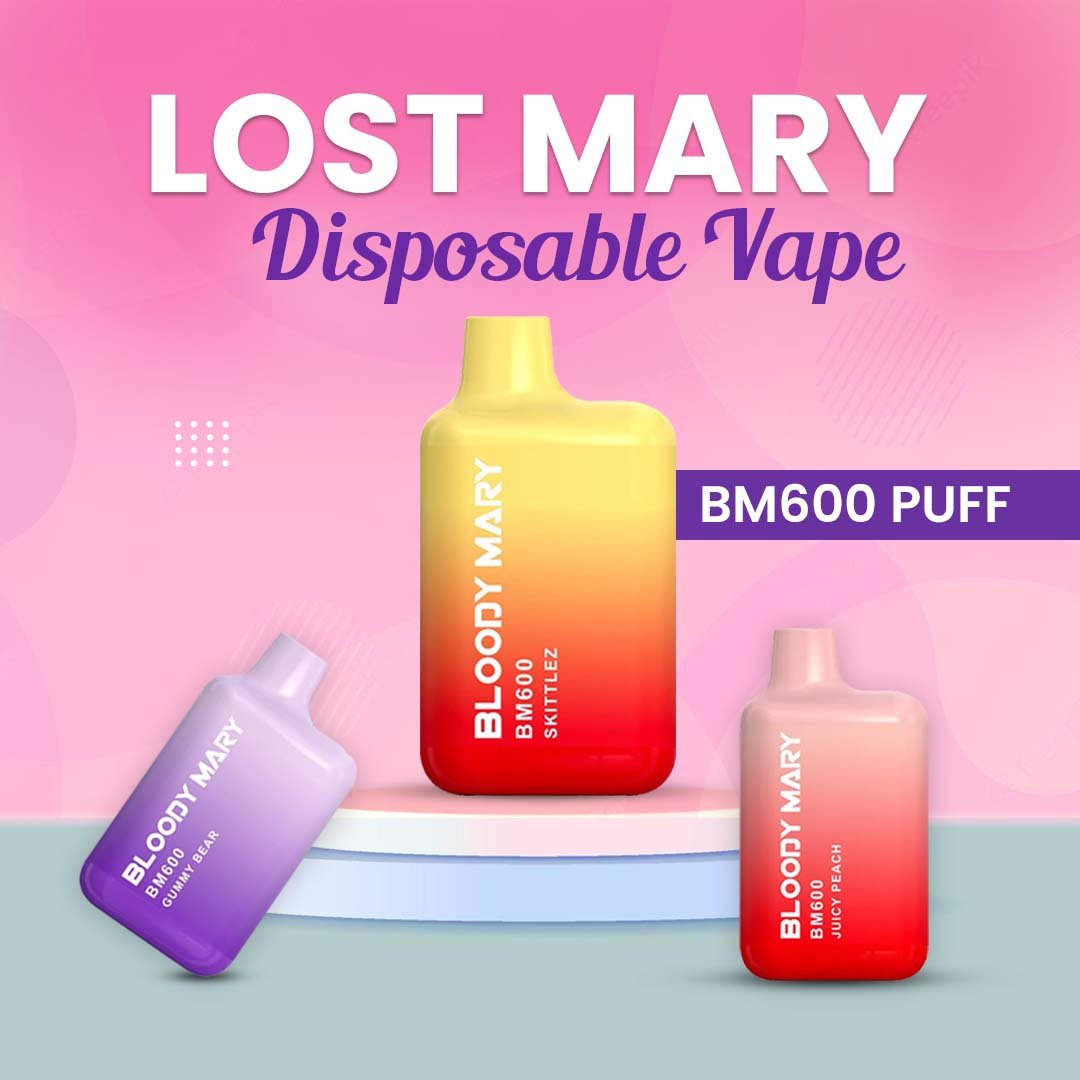 Vaping has rapidly gained popularity as an alternative to traditional smoking, with disposable vapes becoming a convenient and user-friendly option for many enthusiasts. Among the multitude of choices available in the UK market, the Lost Mary BM600 Disposable Vape from Vape Puff Disposable stands out as a premium option that promises a satisfying vaping experience.
Superior Design and Build Quality
The Lost Mary BM600 Disposable Vape boasts an elegant and ergonomic design that feels comfortable in hand. Its sleek and compact form factor makes it incredibly portable, fitting easily into pockets or purses for on-the-go vaping. The build quality of the device is exceptional, ensuring durability throughout its lifespan.
User-Friendly Operation
One of the key advantages of disposable vapes is their simplicity, and the Lost Mary BM600 is no exception. With no buttons or complicated settings to navigate, it offers hassle-free operation for both novice and experienced vapers. The device is draw-activated, which means all you need to do is inhale from the mouthpiece to enjoy a smooth and flavourful vaping experience.
Long-Lasting Battery Life
A standout feature of the Lost Mary BM600 is its long-lasting battery life, making it an ideal choice for extended use. The integrated high-capacity battery ensures that you won't have to worry about charging the device frequently, providing peace of mind for all-day vaping without interruption.
Wide Range of Delicious Flavors
Vape Puff Disposable takes pride in offering an impressive array of delectable flavors, and the Lost Mary BM600 is no exception. Whether you prefer the classic taste of tobacco, the refreshing burst of menthol, or the sweetness of fruity concoctions, this disposable vape has something to cater to every palate. The flavors are carefully crafted, ensuring a smooth and enjoyable vaping experience with every puff.
Nicotine Strength Options
To cater to the diverse preferences of vapers, the Lost Mary BM600 Disposable Vape comes in various nicotine strength options. Whether you are a heavy smoker looking to quit or a seasoned vaper wanting to reduce nicotine intake gradually, the availability of different strengths allows you to customize your vaping experience accordingly.
Safety Features
Vape Puff Disposable prioritizes user safety, and the Lost Mary BM600 reflects this commitment. The device is equipped with multiple safety features, including short-circuit protection and overdraw protection, safeguarding both the device and the user during operation.
---