Aroma King Disposable Vapes in the UK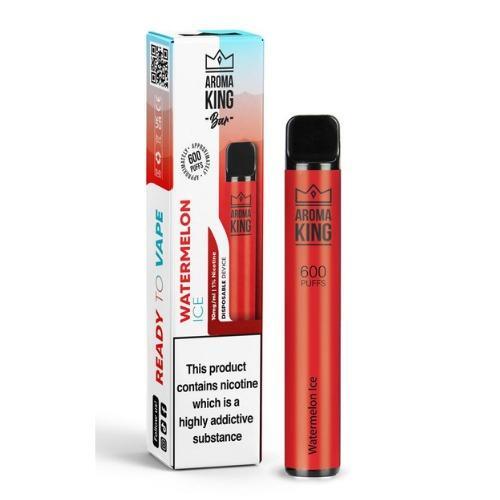 Are you searching in the UK for an Aroma King Disposable Vapes Pod? All disposable pods are available under one roof at Vape Puff Disposable. then look no further than Aroma King Disposable Vapes. This innovative range of products offers quality, convenience, and ease of use - all in one device! With a variety of flavors to choose from and devices that require no charging or refilling, Aroma King Disposable Vapes is the perfect choice for any UK vaper.
The Benefits of Vaping
Vaping has become increasingly popular over the last few years, offering many potential benefits when compared to traditional cigarette smoking. Vaping allows people to enjoy a nicotine-based experience without the harmful by-products of smoke, such as tar and carbon monoxide.
Aroma King Disposable Vapes are a great way to enjoy these benefits with minimal fuss. These devices are self-contained units that come with pre-filled e-liquid cartridges and replaceable batteries. They're easy to use and are often more affordable than other types of vapes.
The main benefit of vaping is that it eliminates the inhalation of harmful smoke. Since there is no combustion involved, no tar or carbon monoxide is produced. This makes it a much healthier option than traditional cigarette smoking. In addition, the vapor produced from Aroma King Disposable Vapes contains fewer chemicals than cigarettes. This can reduce the risk of certain respiratory problems associated with smoking.
Another benefit of Aroma King Disposable Vapes is their convenience. These devices are easy to use and require very little maintenance. They also come in a variety of flavors, so users can choose their favorite taste. Finally, they're portable and discreet, making them an ideal choice for those looking to vape on the go.
What is an Aroma king?
An Aroma King is a type of disposable vape that is becoming increasingly popular in the UK. These devices are incredibly simple to use and are ideal for those who are just starting out with vaping or who don't want to commit to a more expensive and complex mod device. An Aroma King disposable vape is a small device that typically contains between 1-2 ml of nicotine e-liquid, enough for around 600 puffs. All you need to do is remove it from the packaging and start vaping.
Unlike many other disposables vape, the Aroma King comes with its own pre-filled tank. This means that you don't need to buy any additional e-liquid or accessories, making it an ideal choice for anyone looking to try out vaping without investing too much money. The tank is refillable, so you can purchase replacement e-liquids when needed, giving you greater control over your vaping experience.
Aroma Kings come in a range of flavors, from classic tobacco and menthol flavors to more exotic options like watermelon Ice, Berry Peach, Cola, Cool Mango. Each Aroma King device also contains adjustable airflow settings, allowing you to customize your vaping experience to your preference.
---